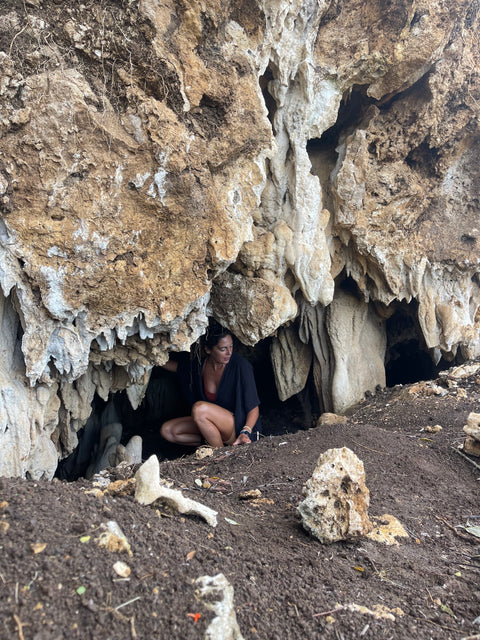 About Tara
Born and raised in New York, Tara now splits her time between Los Angeles and Bali.
With a wealth of experience in the industry, including serving as a design director for renowned brands like John Hardy as well as designing for private clients, Tara has become a sought-after expert in her field.
As a socially responsible jewelry maker, we prioritize the use of ethical and sustainable practices in all aspects of our operations. We continuously explore innovative solutions to reduce our environmental impact, promote fair labor practices, and support the well-being of the communities involved in our supply chain
SAY HI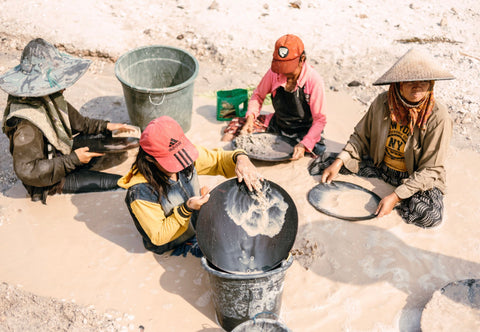 MERCURY FREE GOLD
We choose to use fair mined and mercury-free gold instead of recycled gold or gold mined with mercury. Mercury is a harmful substance used in artisanal gold mining, which contaminates our land, oceans and harms human health.
While recycling is a good way to reduce demand for materials, it does not address the root of the supply chain or help mining communities. Gold mining will likely continue, so it is important to push initiatives that benefit miners and the environment, without using harmful methods like mercury.
We prioritize fair mining practices and use traditional hand panning methods by woman in Boreno, Indoensia. We do not contribute to environmental contamination or human harm, while also supporting responsible mining and benefiting communities.
DIAMONDS & GEMSTONES
we take pride in our sourcing practices for colored gemstones. We strive to work directly with miners, shortening the supply chain whenever possible. Unfortunately, there is no industry standard for what constitutes an ethical colored gemstone, so we conduct thorough research to ensure we work with vendors who prioritize fair working conditions and environmental sustainability. For example, all of our sapphires come from an ethical mine in Sri Lanka, and we have several other ethical vendors around the world.
When it comes to diamonds, we exclusively use conflict-free diamonds and prioritize recycled options whenever possible. We also offer lab-grown diamonds, which have the same chemical composition as natural diamonds and are carbon neutral.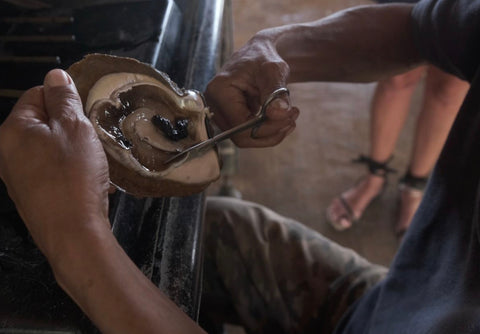 PEARLS
Pearls are truly unique gems, as they are the only ones produced by a living organism. Oysters, which produce pearls, are amazing creatures that also help reduce carbon in the atmosphere. At Tara Noelle, we use cultured pearls sourced from saltwater farms in Tahiti, Fiji, and the South Sea.